The following components can be replaced using the instructions under Parts & Repairs.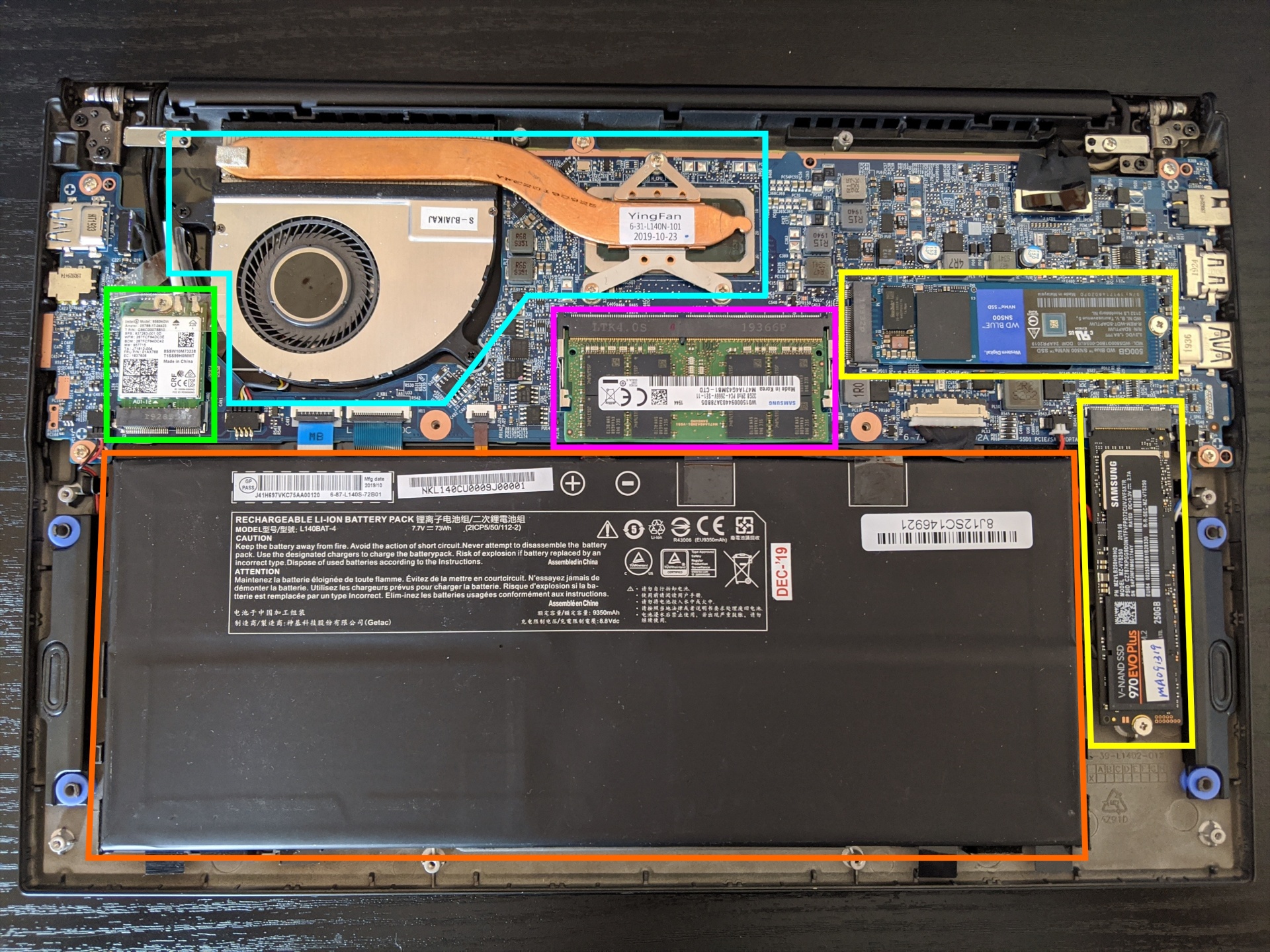 CPU fan/heatsink is highlighted in cyan
M.2 SSDs are highlighted in yellow
RAM is highlighted in pink
Wireless card is highlighted in green
Battery is highlighted in orange
These components are not considered user-serviceable, but may be replaced by our hardware team or a local repair shop. The connectors may be reseated for troubleshooting purposes.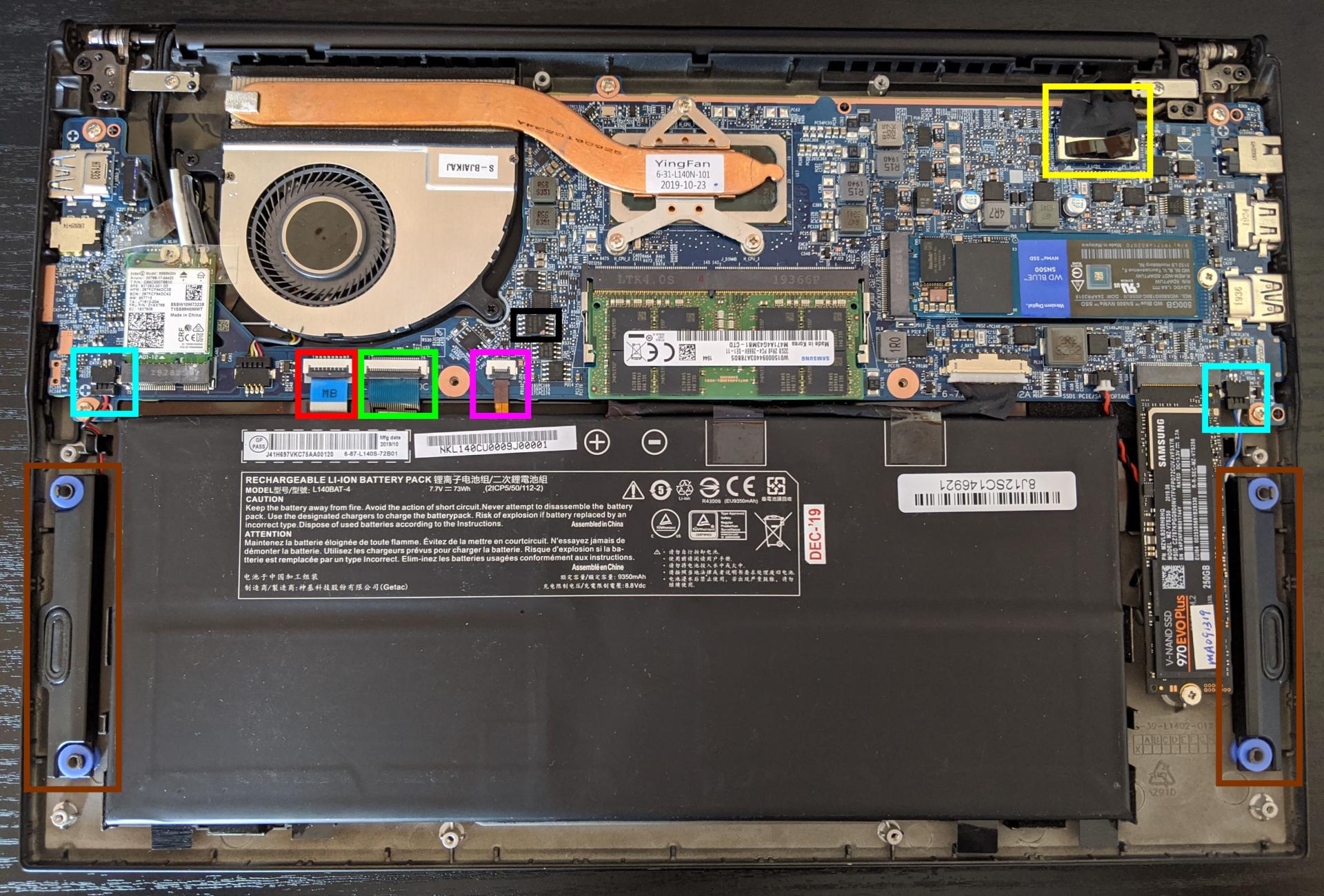 LCD cable connector is highlighted in yellow
Touchpad connector is highlighted in red
Keyboard connector (main) is highlighted in green
Keyboard backlight connector is highlighted in pink
Speaker connectors are highlighted in cyan
Speakers are highlighted in brown
BIOS flash chip (U29) is highlighted in black